MauiLawOffice.com
---

Andrew Von Sonn, J.D. (November 5, 1940 - October 9, 2015)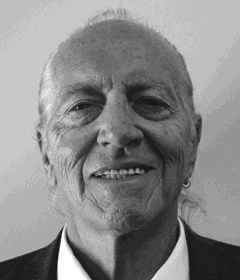 The law office of Andrew Von Sonn has closed in the wake of his unexpected passing on Friday, October 9, 2015 on Maui.
Licensed in California and Hawaii, Andrew Von Sonn was a lawyer in private practice for 35+ years. Case specialities included personal injury, criminal defense, and DUI's.
Von Sonn graduated from UCLA Law School in 1970. Prior to that, he was a starting linebacker for the Los Angeles Rams in the National Football League.
Andrew Von Sonn was also a writer, cartoonist, musician, publisher, political activist, and father of four. He is missed by family and those who loved him.
Andrew Von Sonn was the founder and director of Mayflower Unlimited, a publisher of articles, books, cartoons, postcards, and t-shirts that are devoted to freedom and designed to inform, entertain, and inspire.
See: MayflowerUnlimited.com + BadTasteTshirts.com + CopsNDopers.com

Andrew Von Sonn was the author and illustrator of these books:
The Money Rebellion - a satirical look at money and taxes
Cops 'N Dopers (A People's Guide to the 4th Amendment or How to Avoid a Bust!) - in English and Spanish
If Not Now, When? - a collection of political and social cartoons
He completed a new book just prior to his passing that will be published posthumously.
Andrew Von Sonn was a first-time political candidate when he appeared on the ballots in both the primary and general elections of 2010 for the U.S. House of Representatives from Hawaii's 2nd Congressional District. He wrote, "We the People need to Wake Up! We have the power to take our country back. It's in the Declaration of Independence."
He wrote that he was "concerned about the predictable consequences of a money system run by a private central bank and a high-profit war machine that never runs out of enemies."

Mahalo / Thank you for your interest in Andrew Von Sonn. Send e-mail to the address below with questions or to be informed when his products are made available again. Inquiries regarding MauiLawOffice.com are also accepted.
---